MyCointainer's Recap of Verse (VERSE) Integration
Recap of the staking & trading integration of Verse (VERSE) to our platform, providing our users with more opportunities to participate in the Bitcoin.com ecosystem.
Verse Introduction
VERSE is a utility and rewards token that serves as the lifeblood of the Bitcoin.com ecosystem. Launched in December 2022, its primary purpose is to incentivize and reward users for various activities related to cryptocurrency, such as buying, selling, spending, and swapping. In addition, the token provides various utilities like serving as a method of payment and unlocking exclusive platform services.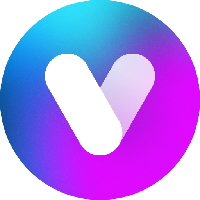 Within the broader scope, VERSE integrates seamlessly into Bitcoin.com's vast suite of products, including a multichain wallet boasting over 40 million self-custodial accounts and a news platform with over 2.5 million monthly readers. The token also plays a pivotal role in liquidity provision and yield farming on Bitcoin.com's decentralized exchange, Verse DEX, making it a core component of a rapidly expanding crypto ecosystem.
MyCointainer Platform & Wallet Integration
Now, community members can benefit from the utility of the VERSE native token on our platform. Deposits and withdrawals are facilitated through the Ethereum network, simplifying your interactions with your platform wallet. Additionally, you can conveniently buy VERSE with your card.
Staking App
Our platform supports VERSE in our Staking App, enabling users to generate passive income by holding and staking their tokens. When you stake your VERSE, you can earn daily rewards with an estimated 5.06% APY on your investment. The longer you hold, the more rewards you stand to accumulate.
Exchange App
Users can trade VERSE against EURO, BTC, USDT on MyCointainer Exchange App. We use multiple API points to guarantee our users with the lowest prices from the market, making it easier to trade and save on fees.
The platform offers different coin bonuses for users who have successfully finished trading any pairs using the built-in exchange.
Conclusion
MyCointainer is committed to providing our users with the best opportunities to participate in the blockchain ecosystem. With the addition of VERSE to our platform, we are excited to offer our users more ways to earn passive income and participate in the growth of the Bitcoin.com ecosystem.